We began our journey by going through Turkey's longest mountain tunnel (nearly 4km), and then along the coast as before until Samsun, where we turned inland. Although planning on stopping earlier, we eventually pulled up in Osmancık and ate at a picnic table in a little green area opposite a mosque. We realised after a while that there were storks nesting on top of the mosque dome(!), so Mark got some pictures.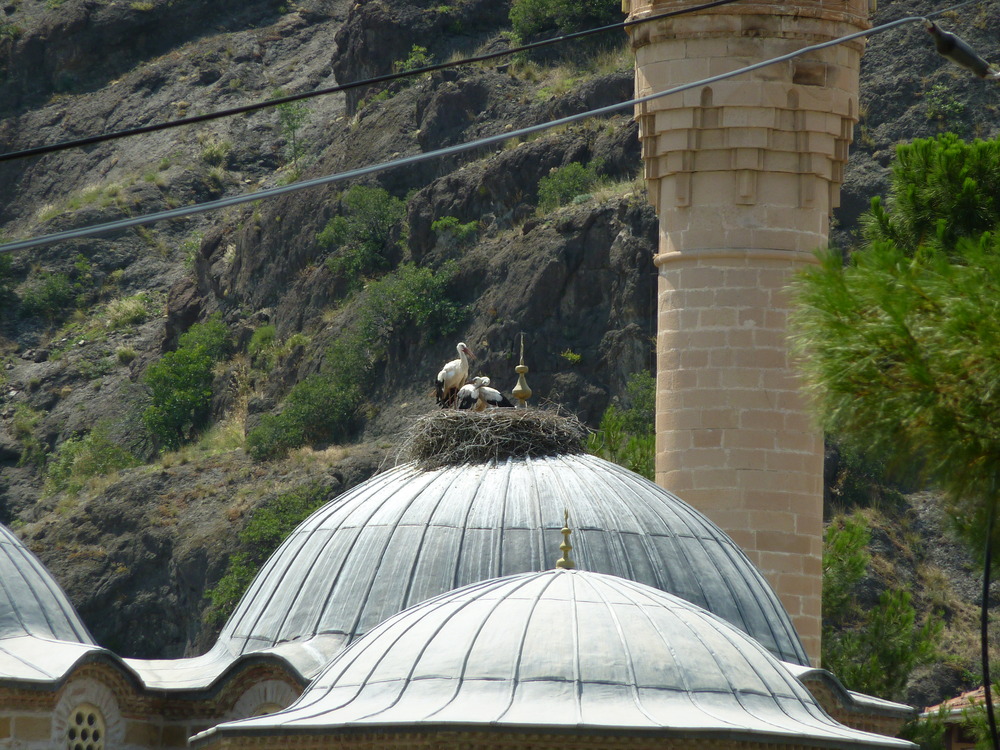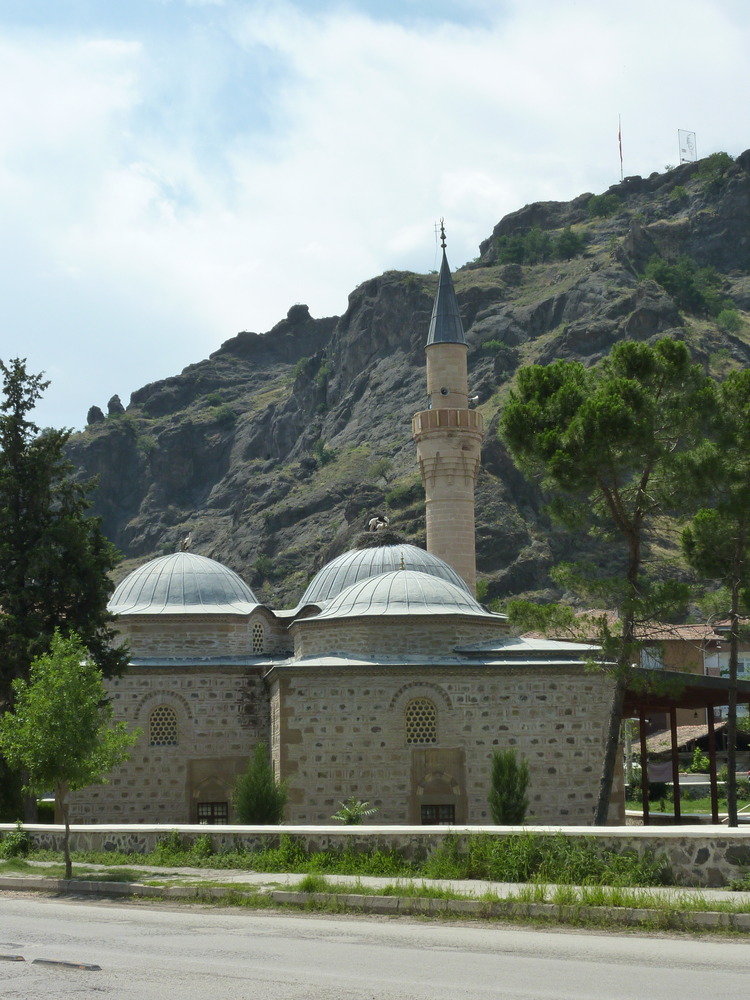 Then we headed off, but not before Ruth accidentally walked in on someone using the public toilets – oops. Not easy to explain mistakes when you're a foreigner, but I think I looked apologetic enough when the woman challenged me later… Drove out of Osmancık via a surprise castle we didn't know was there until we were under it (you might be able to spot another stork nest in the photo too!).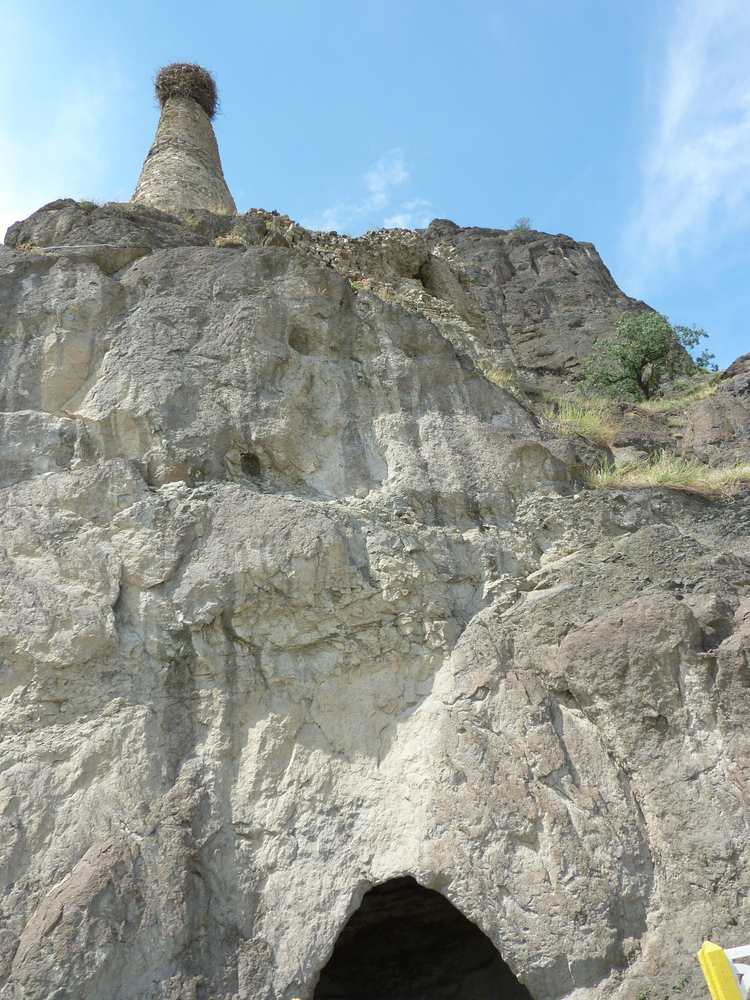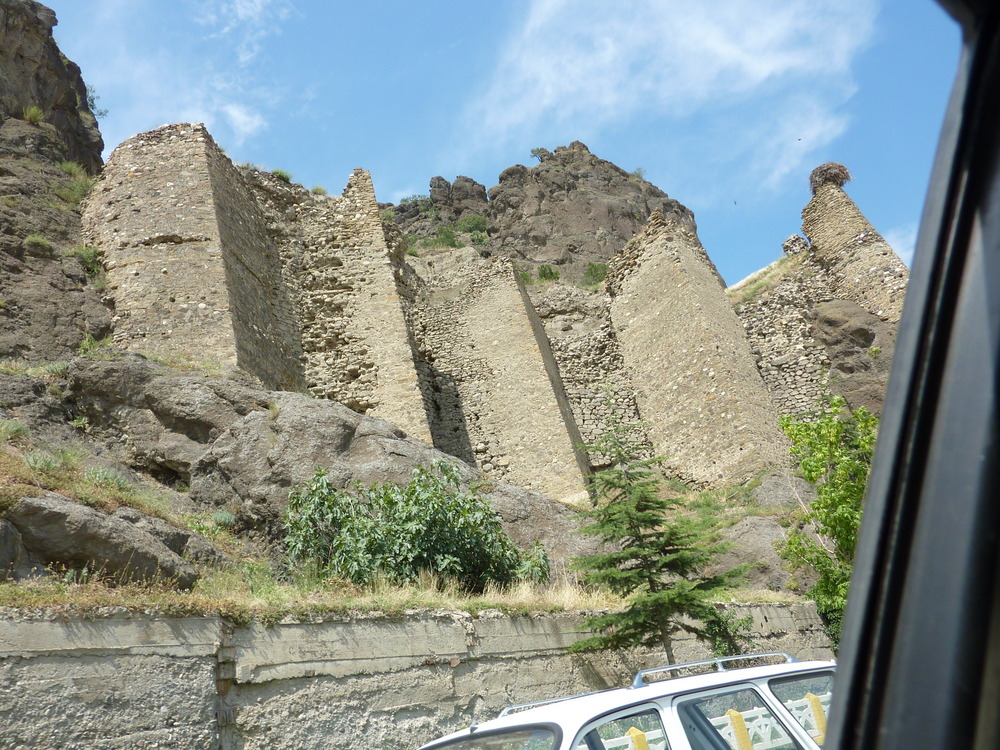 We then followed to road to Karabük and on to Safranbolu, famed within Turkey as having the best example of a surviving Ottoman village in Turkey. We had to drive over an immense hill before we could snake down into the valley where çarşı the oldest part of Safranbolu is located. The first views were stunning…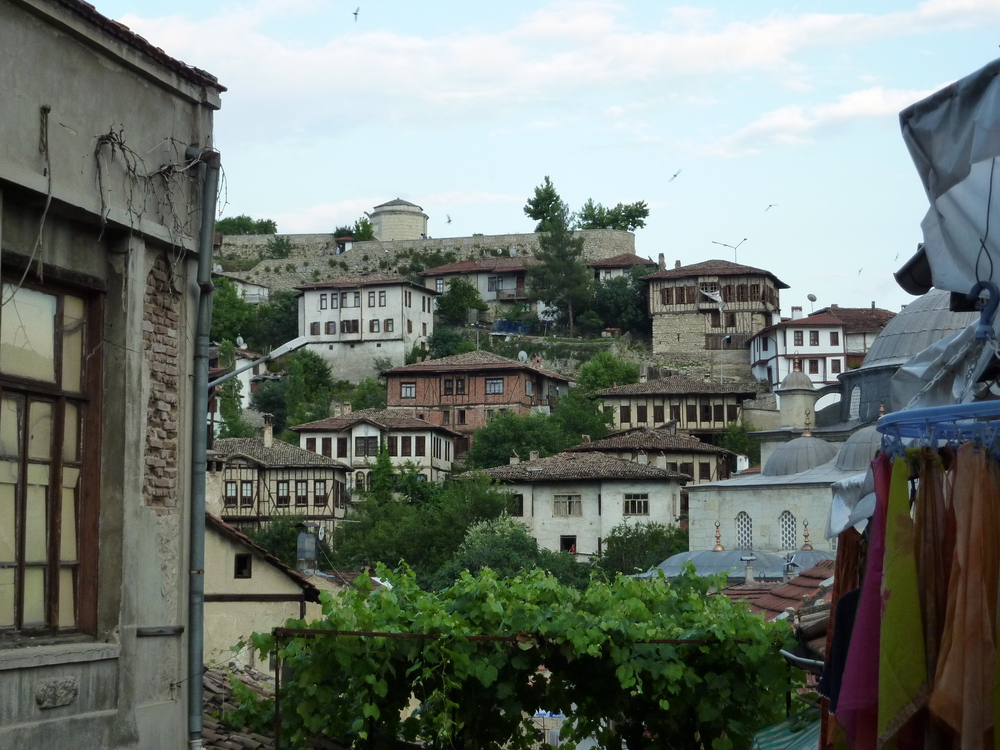 …but as we drove round the cobbled streets we found our small Lonely Planet map to be insufficient for driving, and were soon stuck and lost. Horrid! We decided to get out and walk to our Pansiyon, Turgut Reis Konağı a 200 yr old house which had been converted to a guest house quite recently. It was literally 3 minutes from where we parked, but the only through road was being used as a covered market. It turned out that this was only opened to cars after 9pm. Shame we didn't know that before!
Oh, we get by with a little help from our friends
At the house, the owner found two friends who drove off with Mark to find our car. 15 minutes and a round trip later, our car was in the car park and we were in our little room. Very comfortable, even though it didn't have any windows as it was ground floor – the rest of the rooms were booked though, so we were lucky to get a bed for the night. We went for a walk around the town and fell for its antique charm. In fact, when we peeked into the Cinci Hanı (large old mansion) courtyard and saw it all set up for a wedding, it reminded us of being back for balls and events in Cambridge.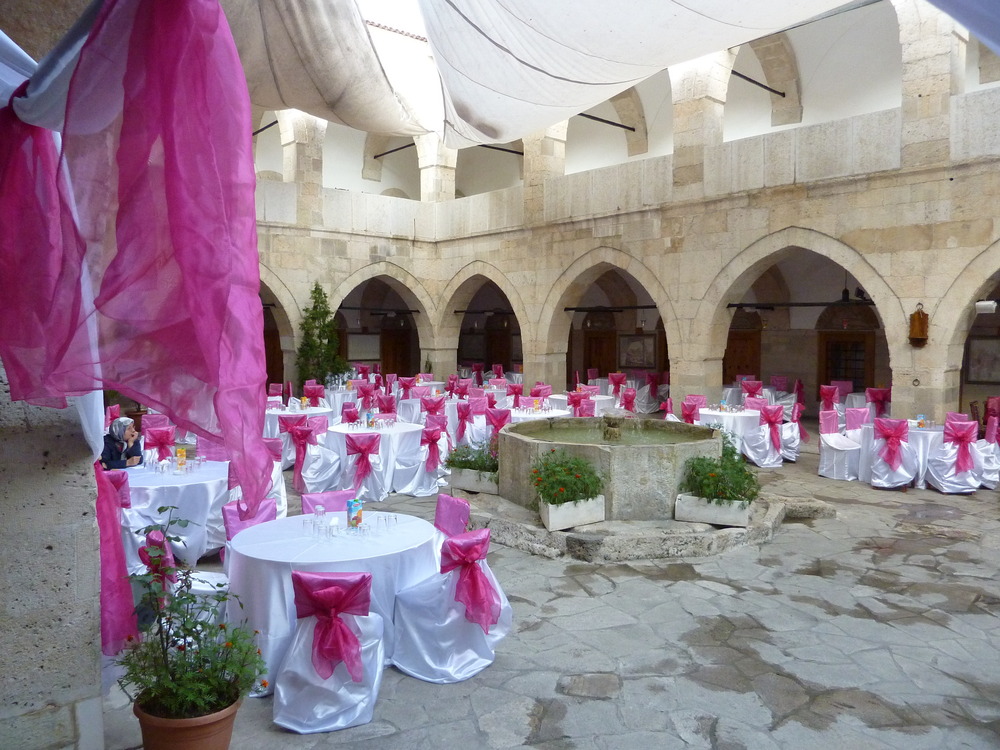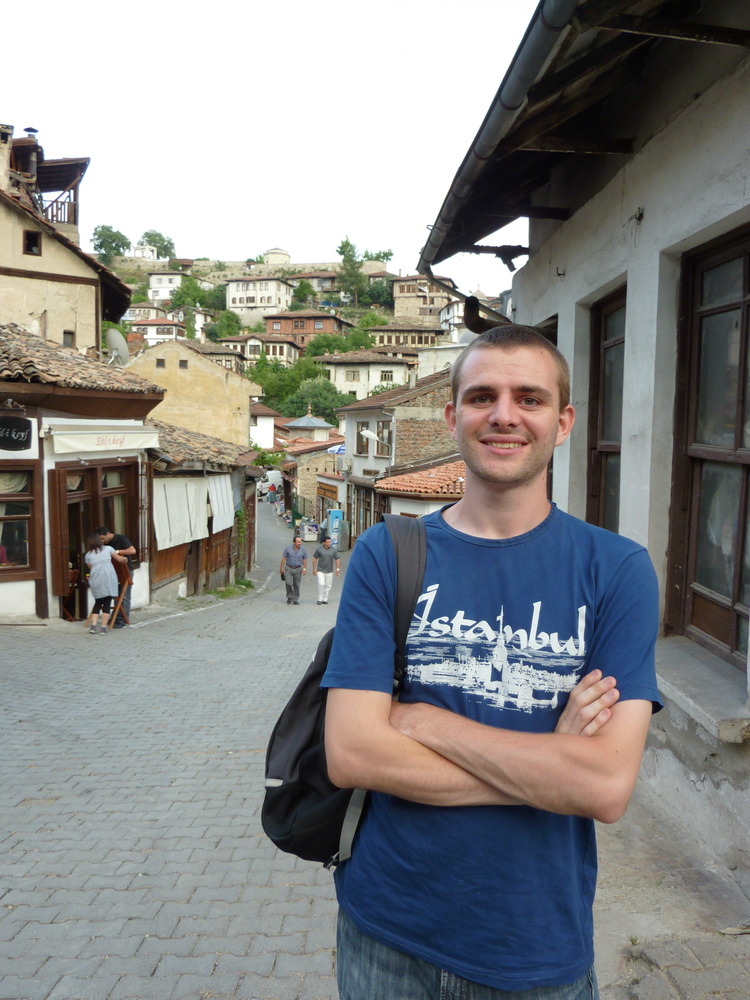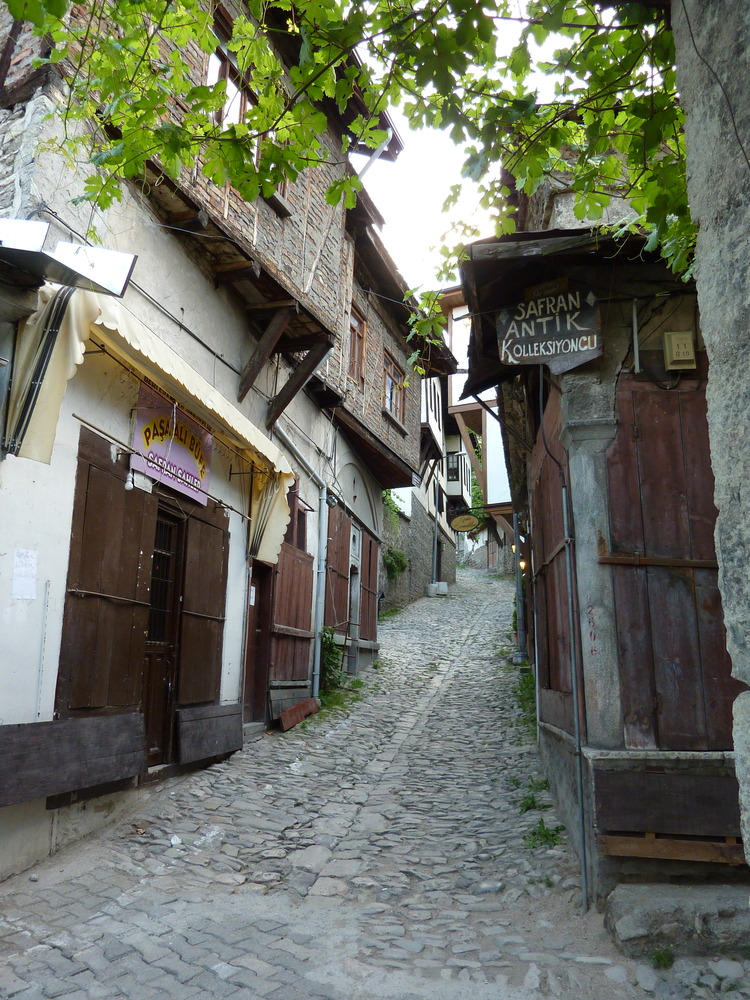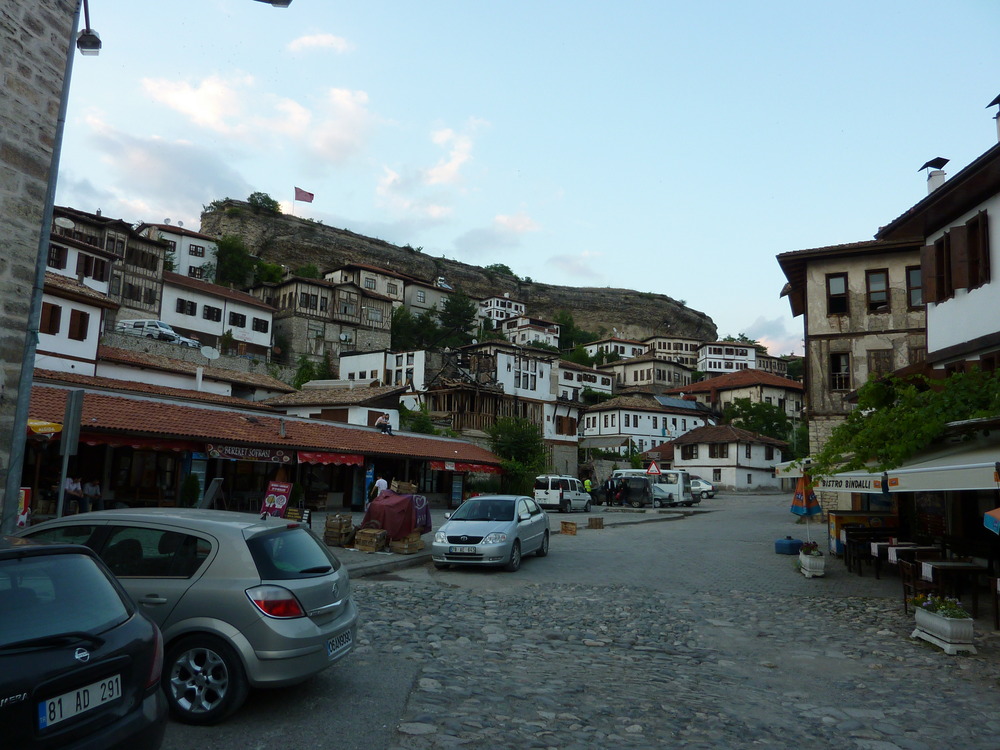 The old hamam (Turkish bath) building (above, 2nd picture from the bottom) was also impressive, but the whole place worked together so well that just wondering around was a delight. We had a bit of trouble finding a place to eat but eventually settled on Çevikköpru-2, a restaurant with 3 branches in the town and a varied menu. We sat on a little balcony overlooking the town centre and enjoyed a gorgeous surprise appetiser of hot fresh bread, local butter and honey (with honeycomb in it) to eat too. So simple yet such a treat! Then our salad and mains came: Ruth had kıremıtte alabalık for the second time this holiday, while Mark had kiremitte köfte, the meatball version of this oven baked dish. We both opted for the delicious melted cheese option on top too, which was a bit of an indulgence.
We wandered 'home' via a lively museum courtyard with young people enjoying the evening over tea. But we only came to check opening times for tomorrow and then headed off to our comfy beds for a good sleep.