Breakfast on the terrace again before saying goodbye to Peter, putting all our stuff on the Karahan winch (woohoo!) and sending it down the wire to the car. Back along the scary road to Yusufeli and then back towards Artvin along another 'under-construction' style road along a 'soon-to-be-dammed' area.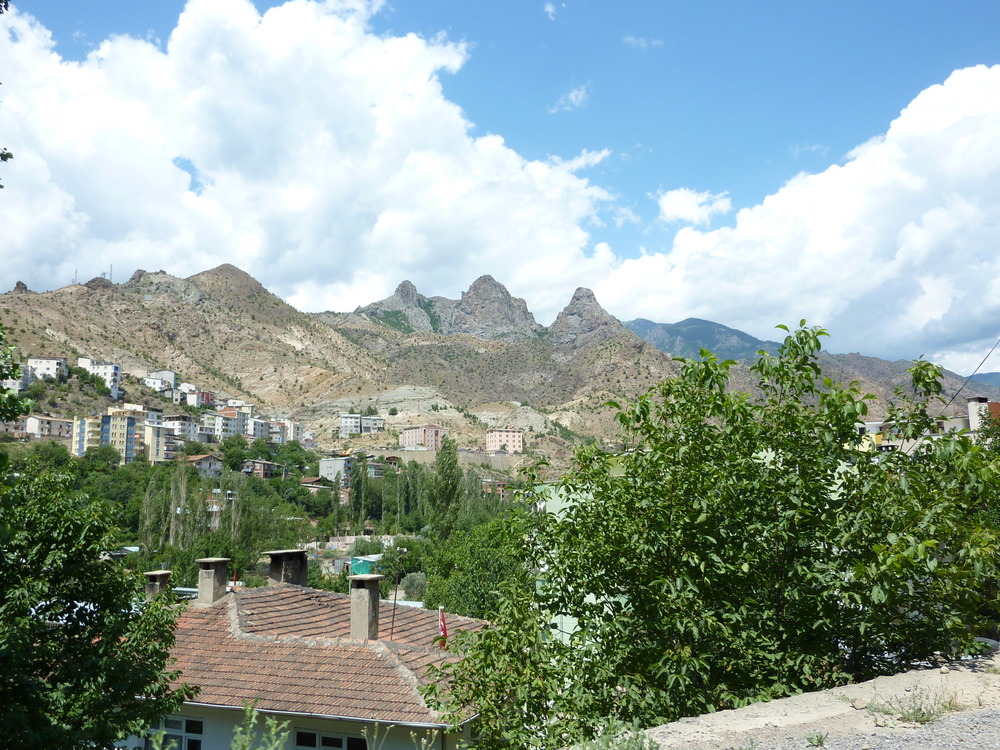 Looking back over Yusufeli
We had previously wanted to take a more inland route following the roads around the back of the mountains via Gümüşhane and Tokat, however, we were sick of poor roads, dry landscapes and getting lost(!), so we decided to partly retrace our steps instead.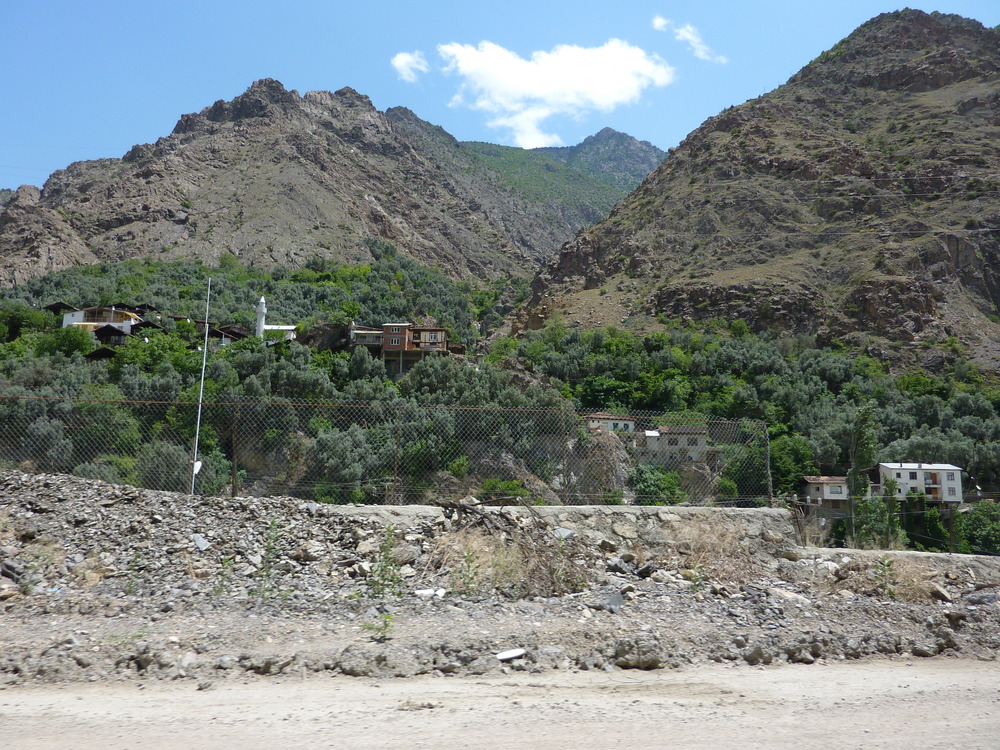 The land was hot and parched again through here, and along one road there had been a fresh landslide just before we reached it. Small rocks were still tumbling down across the road as we cautiously drove past. Then up, up, up back over the hills and out of the valley to Artvin, before heading back through tunnels, over viaducts and over the mountain road to the verdant, green, coastal hills we had come to love on our journey here.
Cruisin' on the Highway
After the bad driving conditions of the last few days, the coastal road felt like luxury. We cruised along to Rize and back to Bekiroğlu's for lunch (beans and beyti again) before ploughing onwards to familiar beats put loud on our MP3 player. Eventually, after a whole day of driving, we were back at Dede Evi in Perşembe, and delighted to find the room this time even better than the first: wood floor, fashionable paint, and wooden furniture. Rested for an hour watching How to Build a Nuclear Submarine and the headed back over to Ceren for spag bol (again!) and chicken güveç, a kind of baked chicken and vegetable dish in a round ceramic pot. We ate while a man played the saz and sang some traditional Turkish songs, before going back home and crashing out.