Breakfast at 8.30am after a cold shower. Rose jam made a surprise addition to the usual selection. As Mr Karahan was attending the family beehives while we were eating, we then asked another son (who had prepared the breakfast for us) about beekeeping. We learnt a lot from his first-hand knowledge and were intrigued to hear him comment that the amount of honey you collect is rahmet ('blessing falling like rain from God') and that you only need to look at bees and the way they work to prove the existence of God.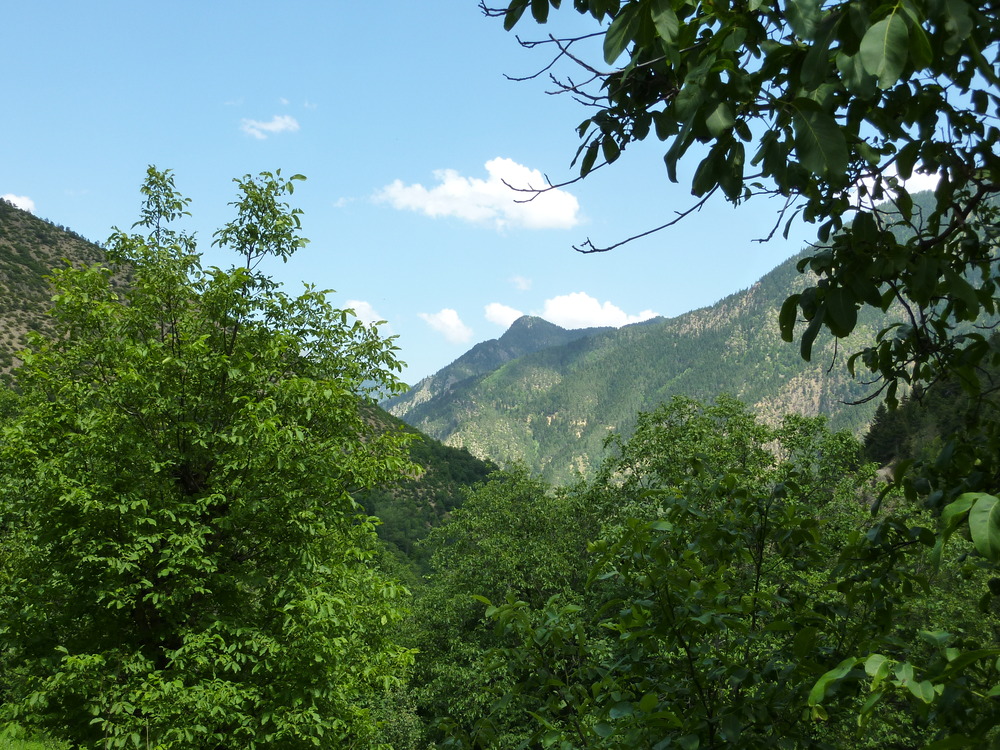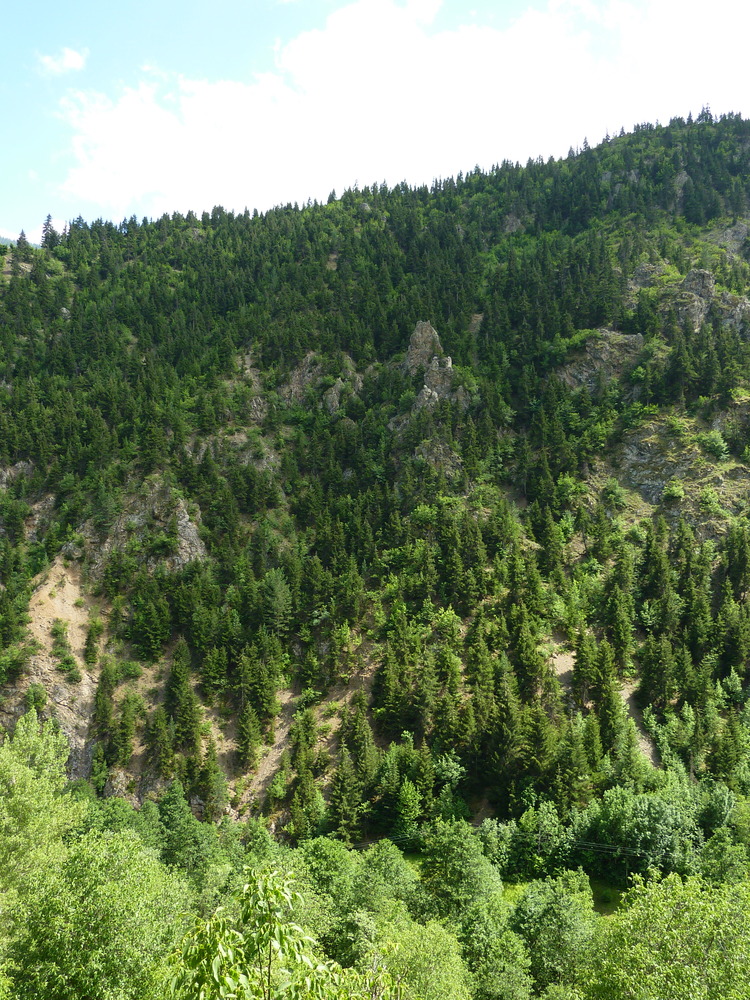 Views from the pansiyon
Back to room for reading, diary writing, washing (hurrah, we could use their machine!) and general chilling out before venturing a few metres to the old church (Barhal kilisesi – below) situated right next to the pansiyon. There was an old lady there trying to collect some 'bread money', as she called it, by knitting village style (thick and colourful) socks and selling them there.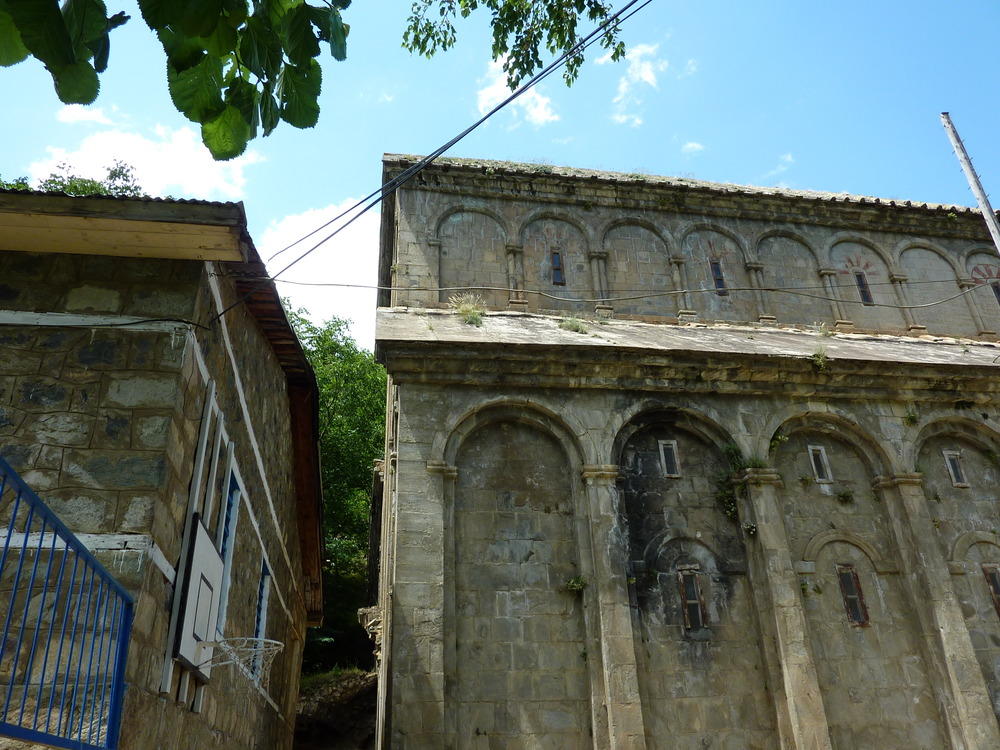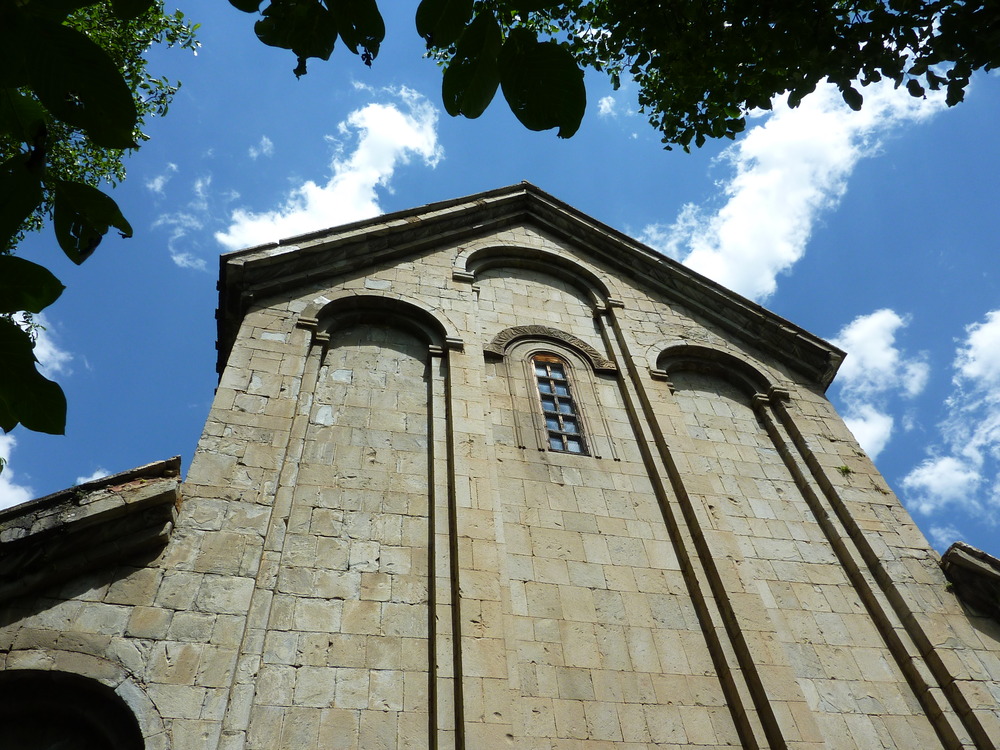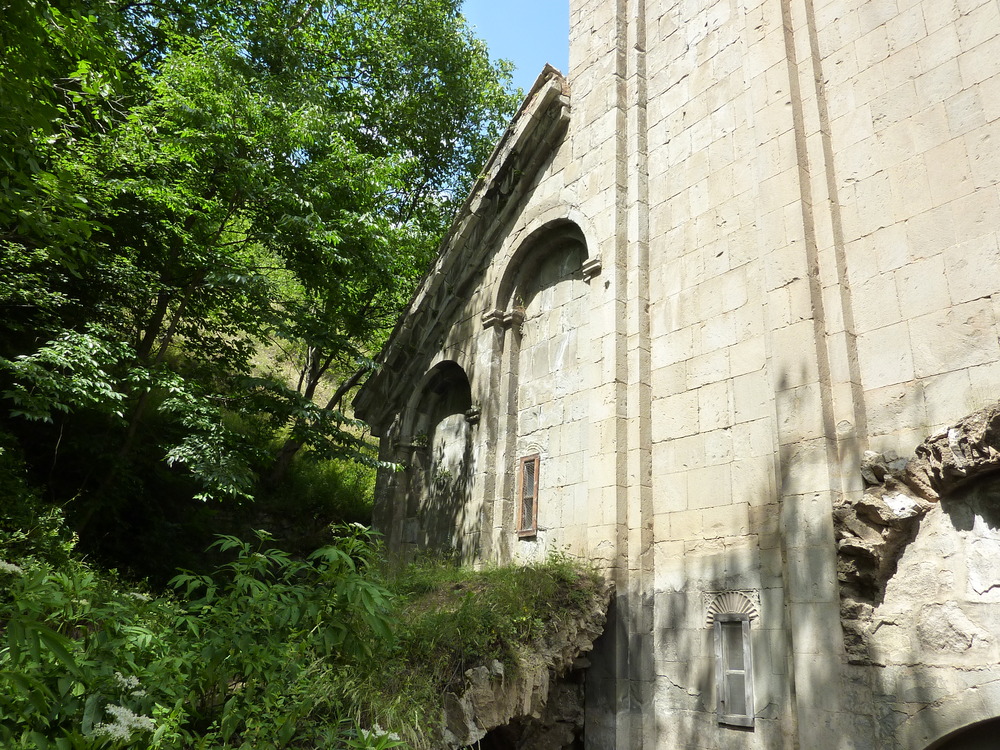 Back to the room for a leisurely snack/lunch on the balcony outside our room, before drifting back to sleep to the sounds of wind in the trees and with the heat of the day making the shady room a perfect temperature for napping… We later walked into the village, joined by Peter halfway, and then left Peter to find some bits and bobs as we strolled off, enjoying the serene little place.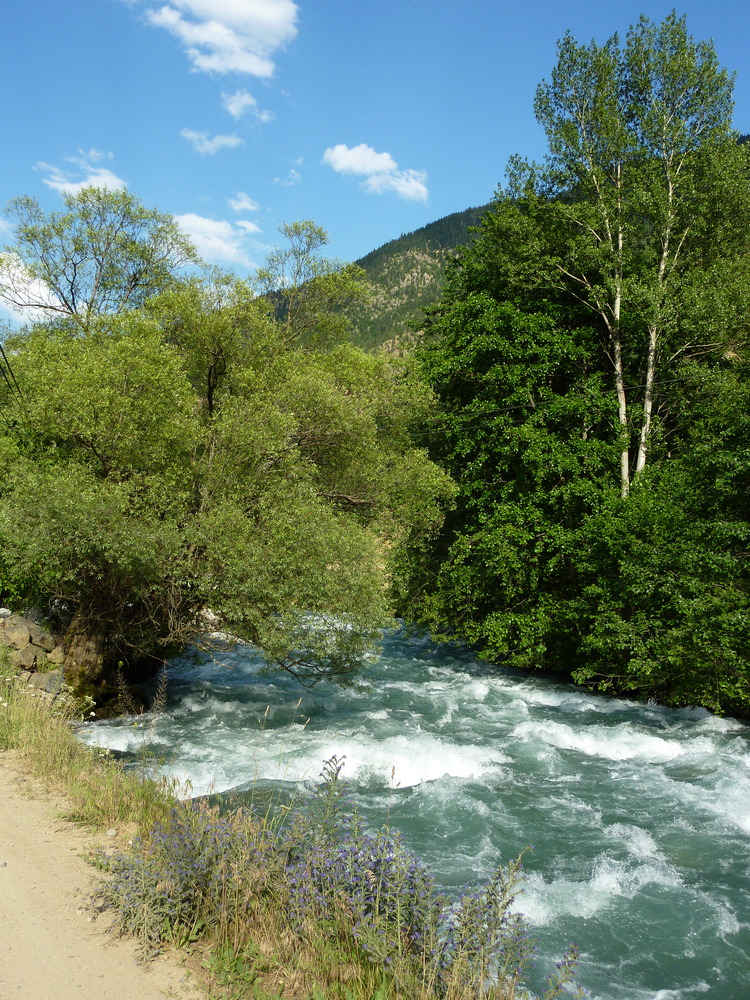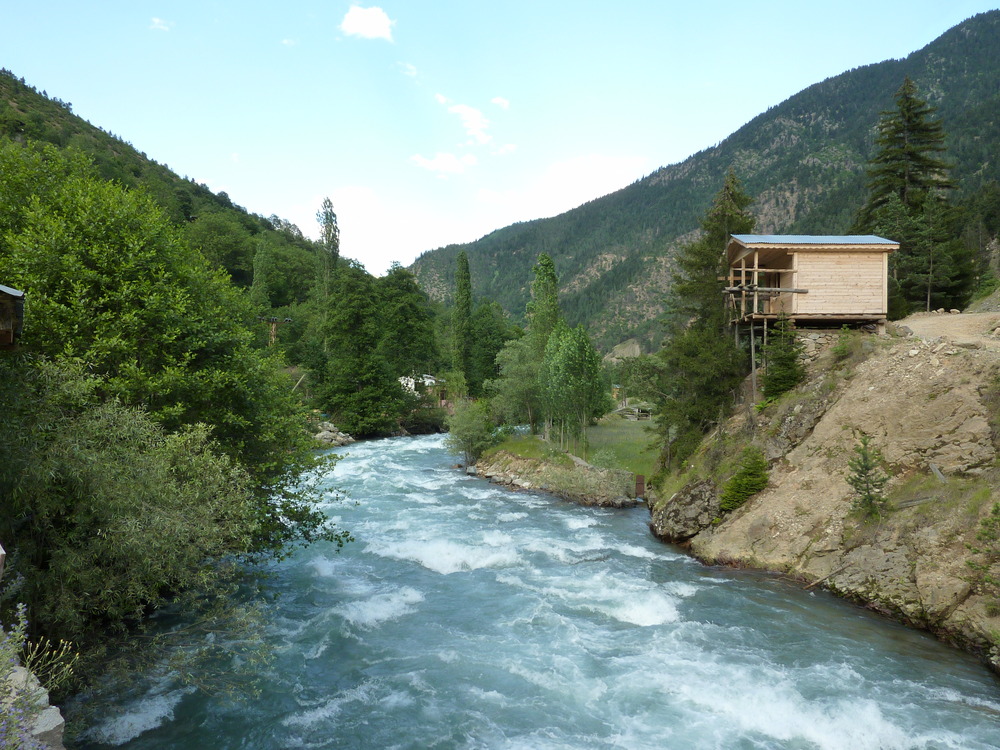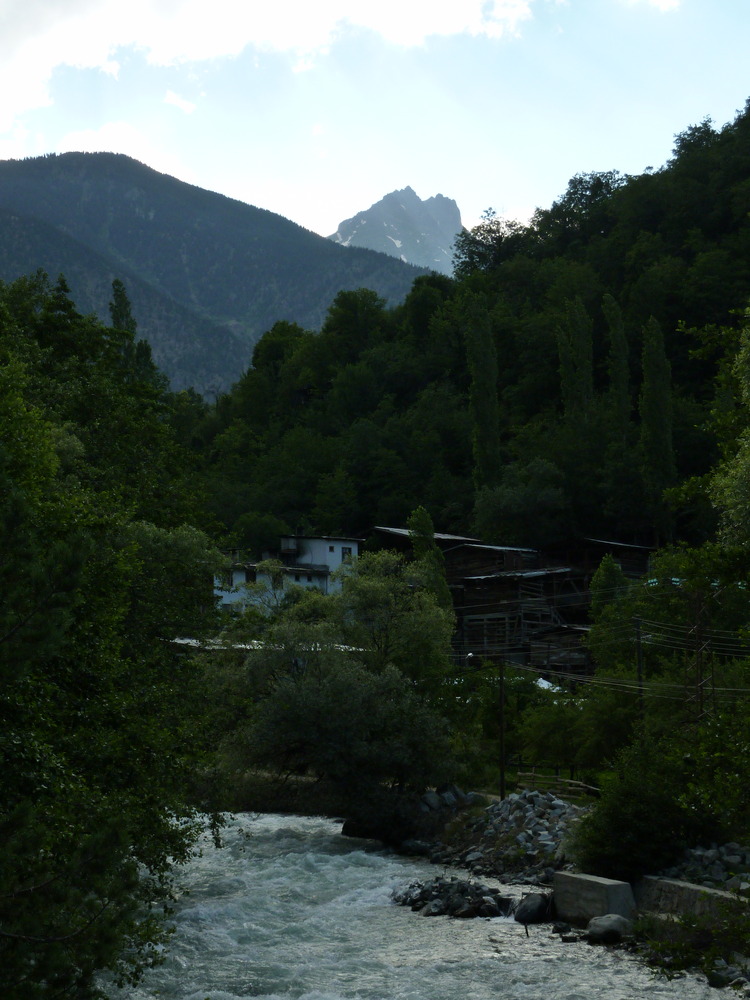 (In the shadow of the mountain above)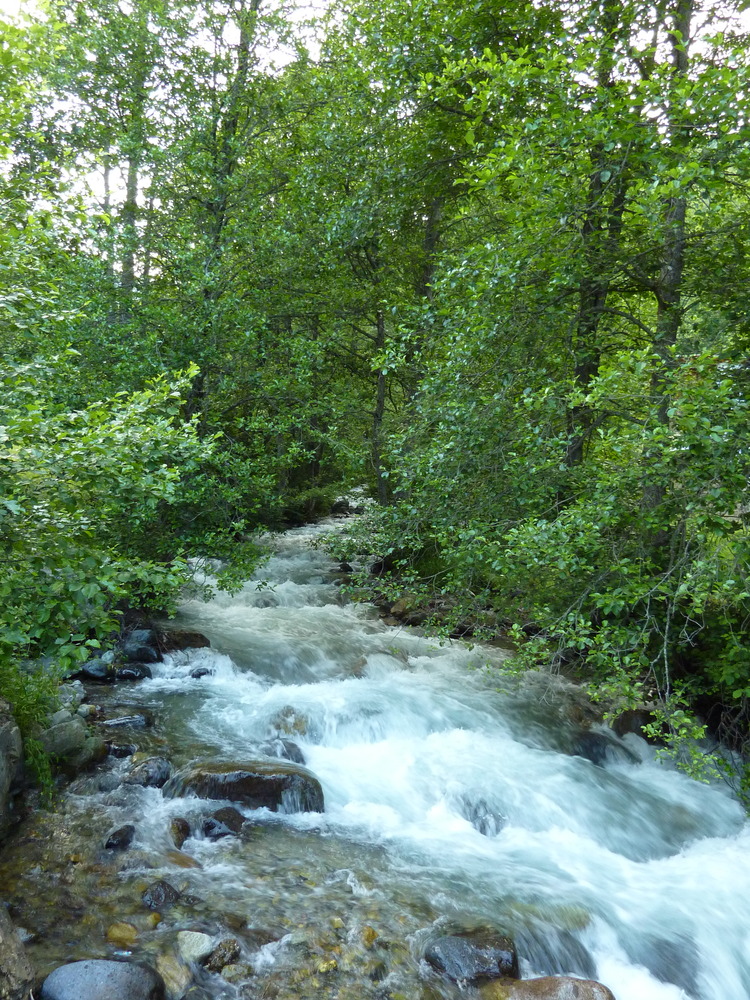 We then meandered back to the guest house, still at a leisurely pace. Watched most of the Time Traveller's Wife before being called for dinner (the guy knocked on our room door as a woman in the film was loudly giving birth – not sure what he must have thought..!). A lovely dinner: vegetable soup with salad and bread, followed by pasta in a tomato sauce, runner beans and potatoes also in sauce, stuffed peppers and fried chicken pieces. Delicious! (Everything was served in the middle buffet style). Then we had freshly picked mountain cherries (rhubarb and custard colour), gathered by Mr Karahan himself. We ate with Peter so had some conversation, although there were lots of mosquitoes around as we were outside on the open terrace. A cat also came to keep us company before we disbanded and watched the rest of the film and the first new Top Gear. A great chilled out day 🙂