The day began with the electricity cutting out whilst Mark showered (in the cupboard room…) before we had a lovely köy kahvaltısı (village breakfast) that was soon to characterise our trip: kaşar peynir (cheese a bit like like cheddar), beyaz peynir (feta cheese), black olives, tomatoes, cucumber, local butter and fresh bread with homemade erik (plum) and ayva (quince) jams. Yum yum! Of course, no breakfast is complete without çay (black tea). We ate in a little lean to conservatory style building made of dark wood that thankfully let in enough light to counteract the ongoing powercut!
We left in glorious sun (not without forgetting to give the key back and having to run back inside! Oops!), said goodbye to the big chicken and made our way back out of Mudurnu and back over the nearby hills. We soon learnt that a striped black and white sign meant that there was a dangerous drop and absolutely NO road the other side of the sign! The roads were snakelike and got steeper with each turn, but we eventually reached the top and began to find larger and more straight roads as we entered Bolu and then travelled on to Ilgaz.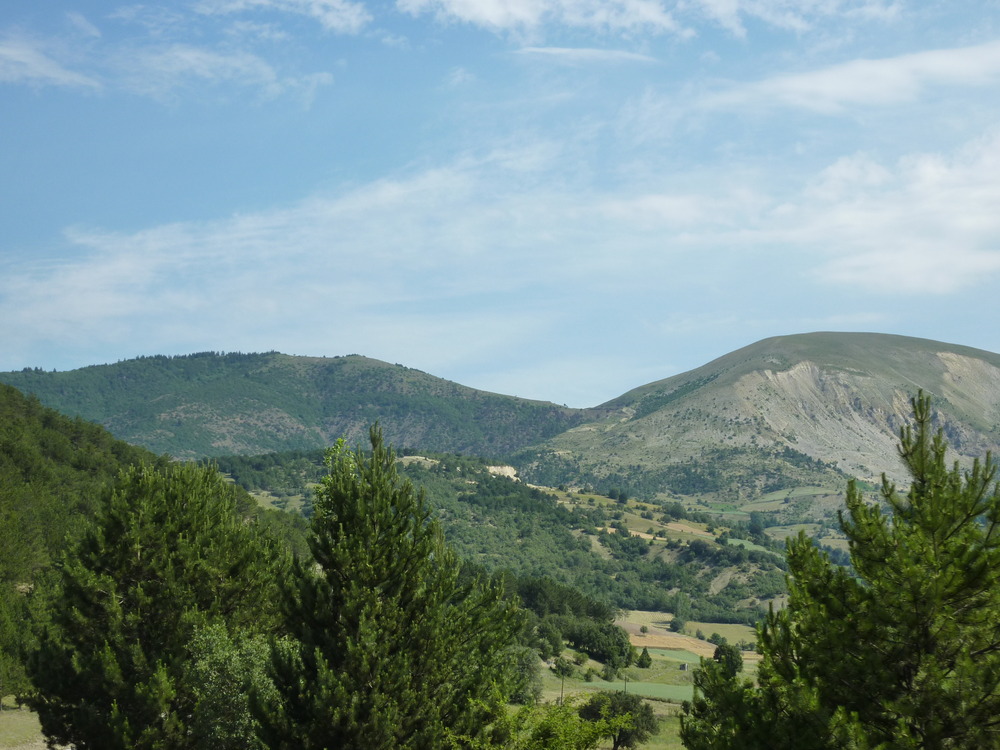 We had started to see black umbrella signs earlier on the road, but as we approached Ilgaz we noticed dark clouds ahead. Upon entering the town, the rains had begun and as we looked for parking, the rain got heavier. Then we parked, hopped out, and the heavens opened for real! We ran up and down the street like madmen, soaking in the torrential rain and looking for a place to have some soup! As nowhere seemed to have soup, we had karışık pide (Turkish type of pizza on pitta type base with a mixture of meat and veg topping) at a little pide place which had funky florescent green fake vines hanging over the entrance to the toilets!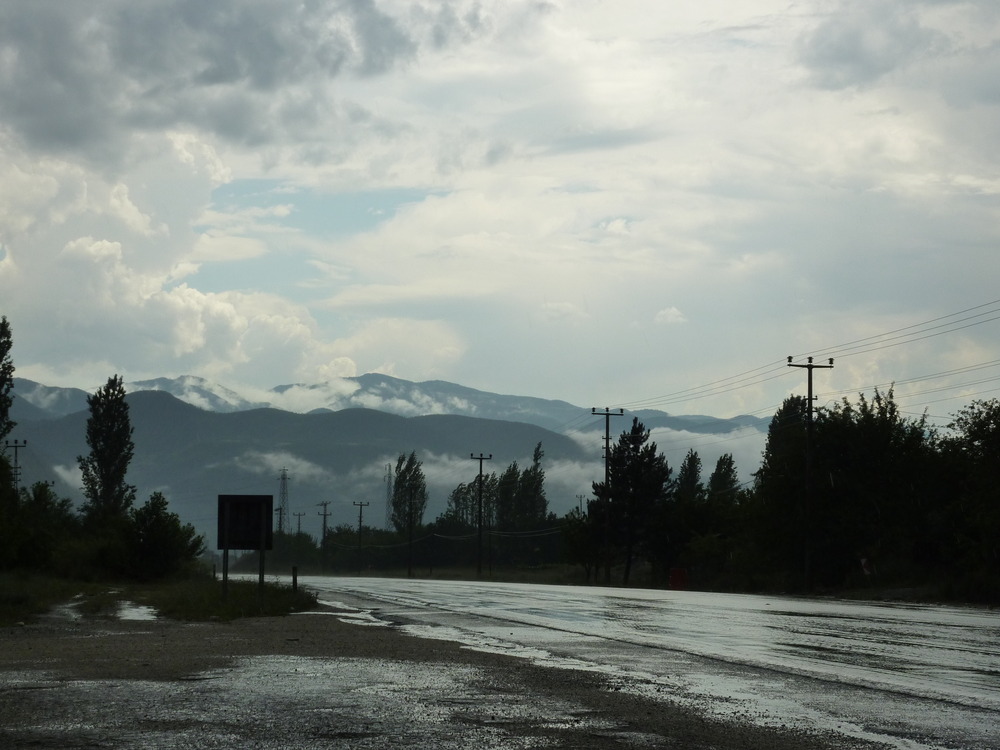 The rain soon seemed to pass so we continued onwards, but it soon became apparent that we were now following the storm and as we went further, we drove deeper and deeper into the storm until visibility became very poor. We pulled into a layby (where we took the photo above) to let the rain subside a bit and after 20 minutes continued before the same problem happened again. This time we pulled into a petrol station where we saw some tiny baby frogs hopping along, enjoying the rain, and had a çay and a chat with two friendly young lads working there. The guys asked if we read our fortunes (as is popular here) and although one of them strongly believed in fal (fortune telling), another said he had been put off it after reading that he'd have a happy and lucky few weeks, only to fall and break his arm two days later…
We continued along a rice paddy lined road to Tosya, famous for its rice, and on to Osmancık, famed for leblebi, or roasted chick peas, often coated in sugar and used as a treat or snack.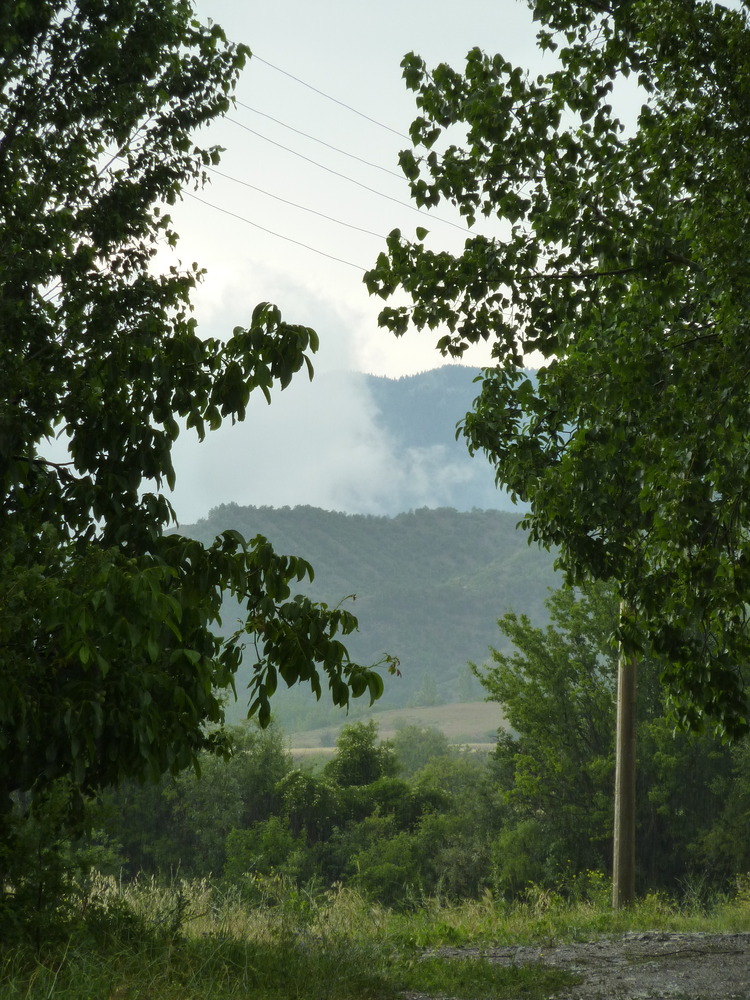 Back on the open road again, we passed bluey green hills with slopes folded and undulant as though a mantle had been thrown over them, before stopping again to take shelter at a petrol station. The storm had been worsening around us again, to the extent that lightening was both flashing ACROSS the sky AND down into the field either side of us, not many metres from the car! Eeek!
We bought some chewits before realising we might be here a while and heading to the cafe on the same site. Mark has a yoğurtlu çorba (yoghurt-based soup) with beyaz peynir, garlic oil and nane (mint) and I tried gözleme, a special pancake cooked on a saç, a large domed shaped sheet of metal with a gas ring hob beneath it.
To make Gözleme – A small ball of hamur (dough) is rolled out thinly with a long rod (longer and thinner than our traditional rolling pin) to form a large circle. Potato is grated onto half of the circle and sprinkled with tuz (salt) and pul biber (chilli flakes). The other half is then folded over on top of the filling, and all is flattened. Then the flat filled pancake is slapped onto the saç. The pancake is cooked until brown on both sides, before being brushed with yağ (fat – so oil or melted butter) and served cut like pide, in thin slices. Very good, and any filling can be used.
After a huge fincan of lovely çay we were off again and this time made it to Amasya. An impressive place. We parked and then found the street where our konak was situated, before entering through a secreet garden like gate into the avlu (courtyard). Beautiful.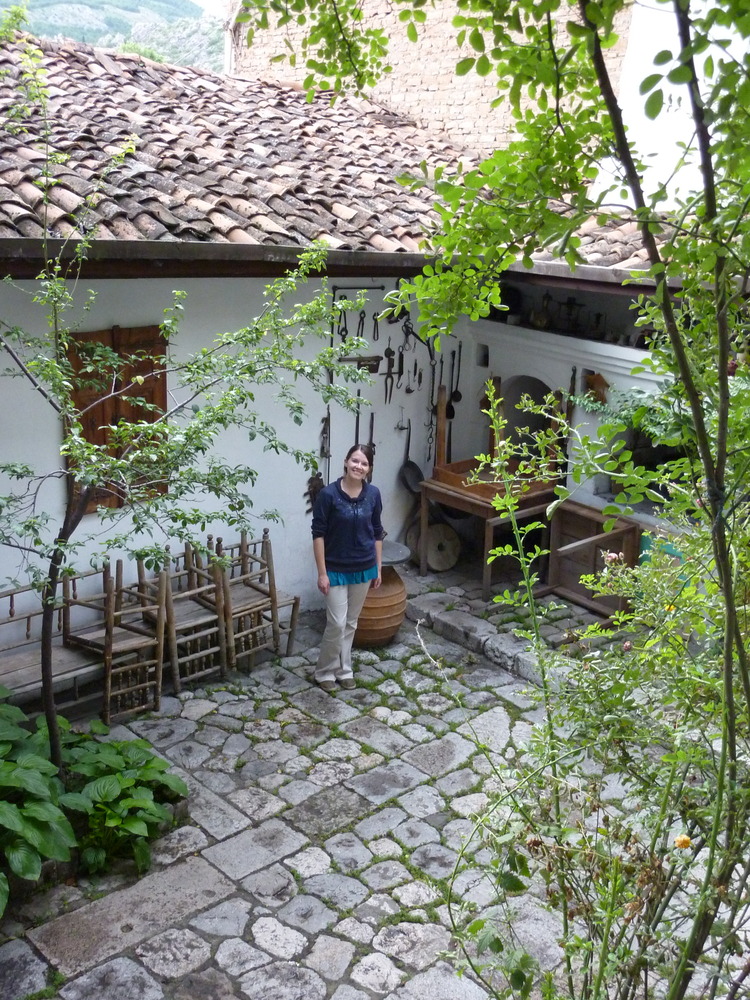 Then we took off our shoes and entered the lovely old house. Up to our room that was sımply decorated with low beds and some great traditional rugs spread across the floor. Very welcome. We wandered down to the reception past the house cat and then enjoyed a chat with a Turkish girl whose Mum was from Mudurnu and her talkative Australian partner who was touring Turkey as part of an art research project. After our passports were registered we went out to stroll by the river. What a treat. The river is lined with old houses and traditional buildings, including a higgledy piggledy looking hamam, and all beneath a towering cliff that has ancient tombs cut into the rock face (well illuminated at night). We could happily live here…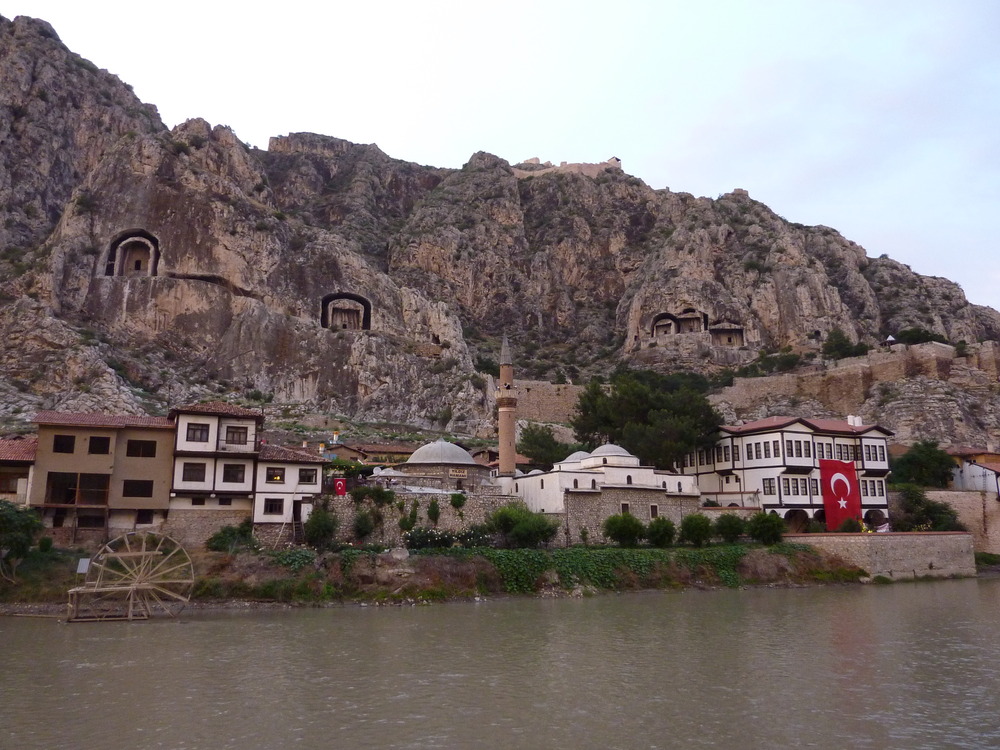 Along the riverside promenade there was an event going on (Merzifon Kültür Akşamı), and we were able to watch some traditional dancing performed by local children!
Then back to the pansiyon for 'refreshing' shower (no hot water) and a gloomy look at a depressingly torrential looking weather forecast for the coming days…