Up early to breakfast – the usual, plus melon and cherry jam. Then off in car (via a new, quick route from the hotel manager – hurrah) to Sumela Monastery, one of the iconic sights from the region. The drive itself was gorgeous as we wound through a verdant yet craggy gorge-like river valley with towering cliffs above us. Much to our delight, the weather was gorgeous too!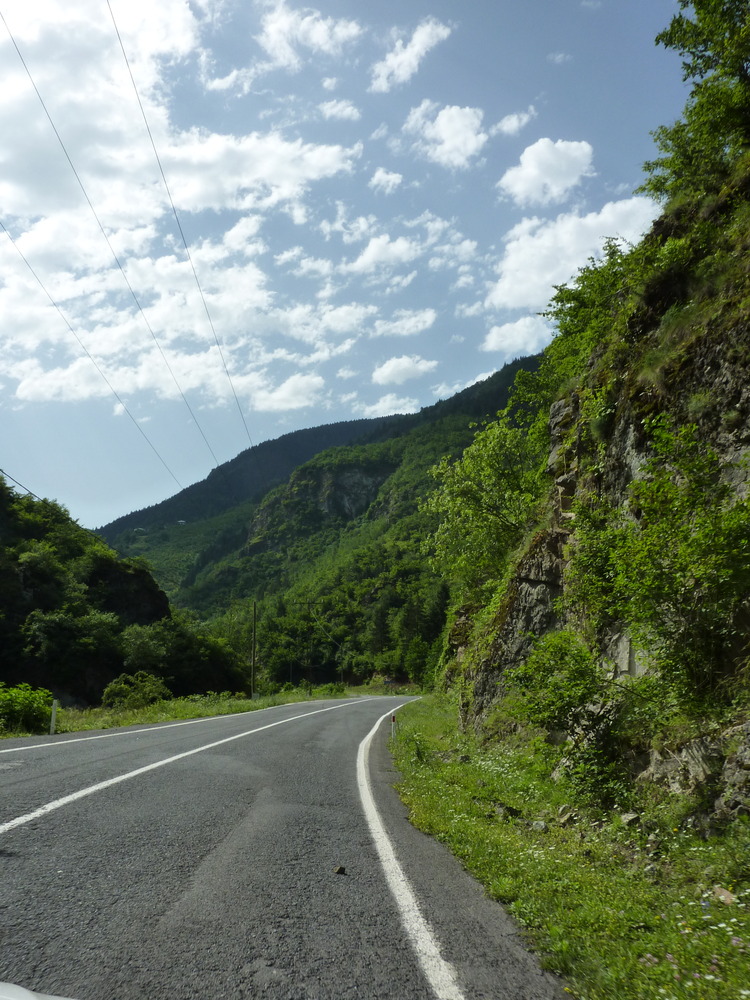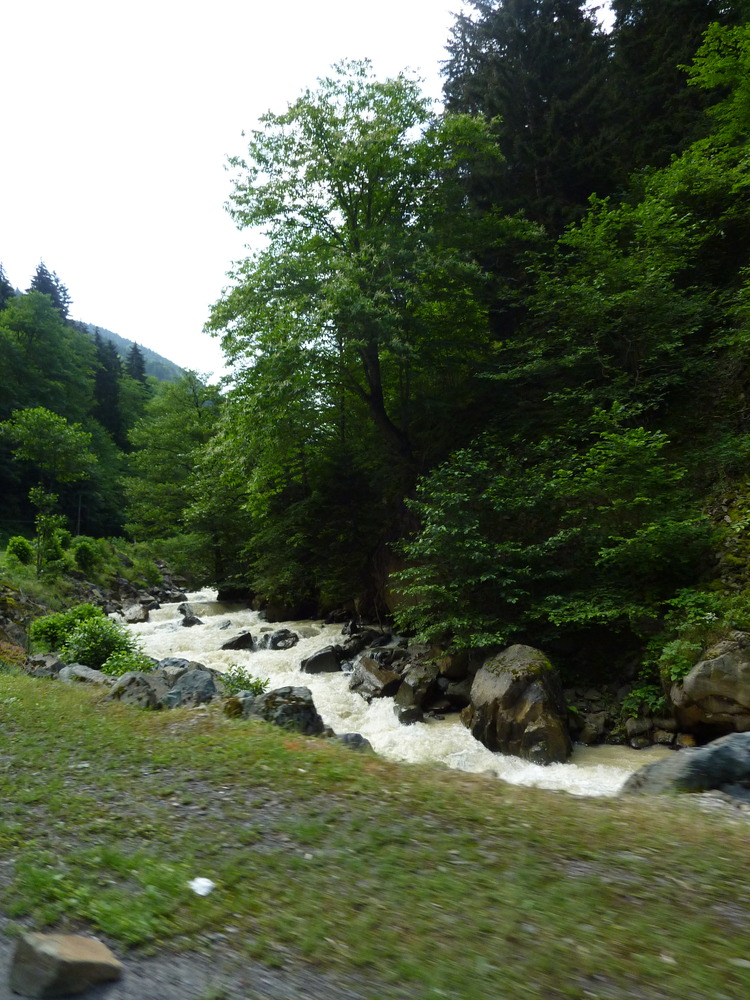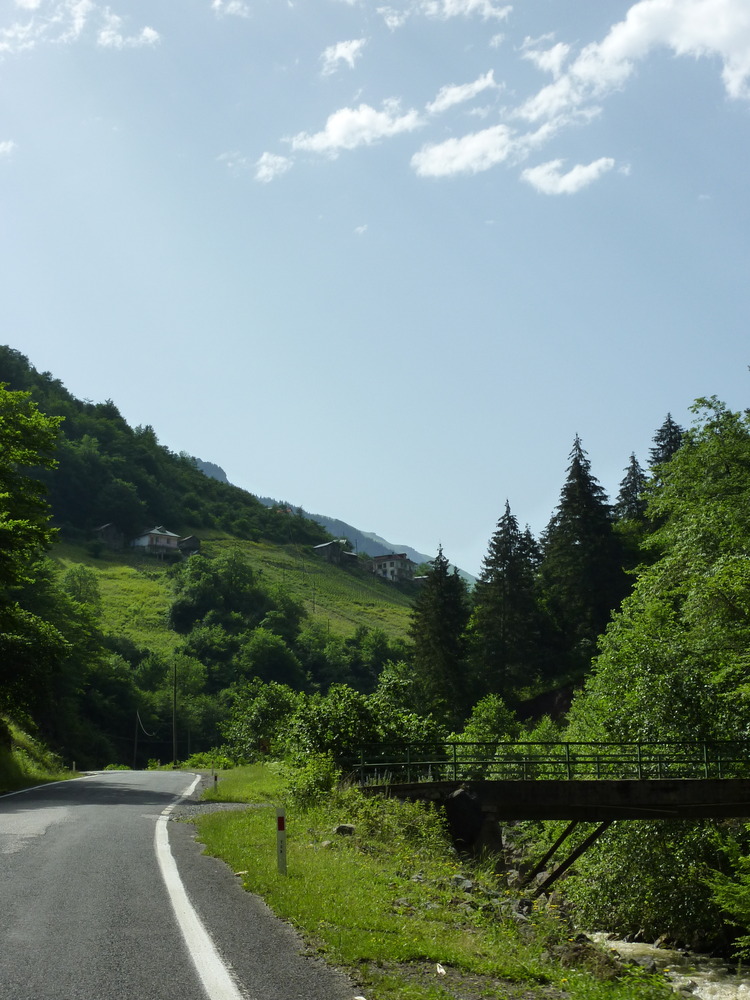 We arrived, parked and began our walk before seeing the monastery through a gap in the trees, way above us, as though suspended, in the monstrous cliff. A truly awe inspiring sight, and one which tells of the devotion the monks who used the place must have had; to construct something so beautiful in such an unfavourable (from a building point of view) location. But for meditation, it must have been ideal! Before we could get to the monastery, we inevitably had to climb the cliff to reach it. There is a windy and steep concreted path that takes you up the 250m to reach the site. However, unsure of our car and fascinated by the scenery, we chose to walk via a slightly different route that branched from the main road (thankfully so, as the passing exhaust fumes spoil the fresh air) and followed a track under the carpet of trees beneath the monastery. We had this way to ourselves, and ascending on foot definitely made the experience more magical as we imagined the monks themselves coming up this way in olden times gone by (although we don't know if they actually used this route..).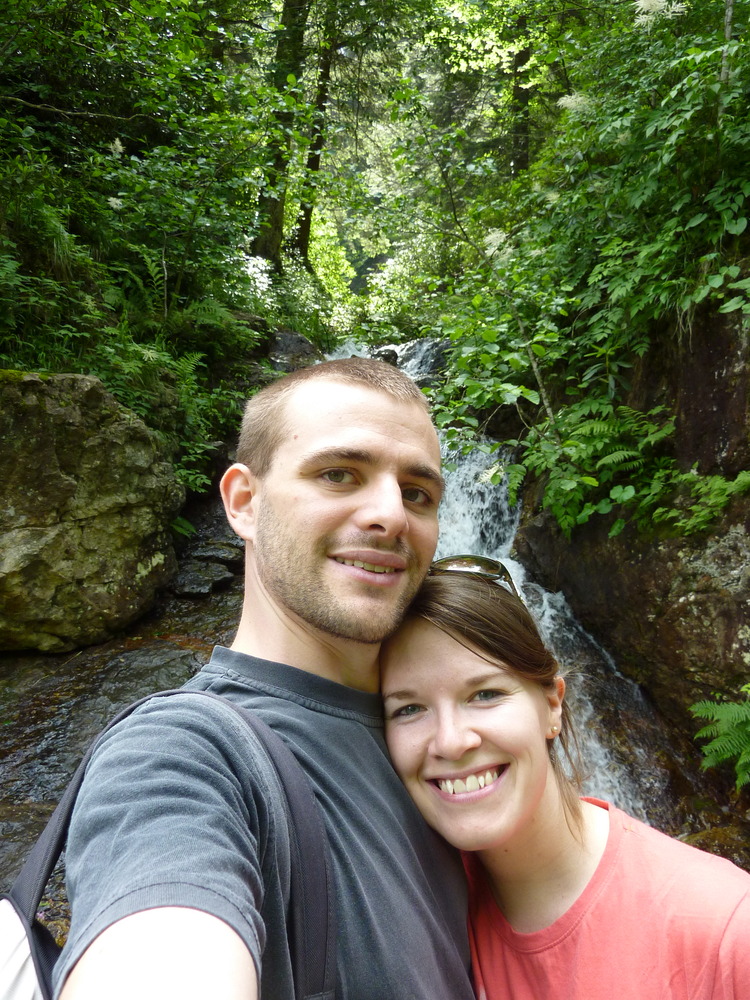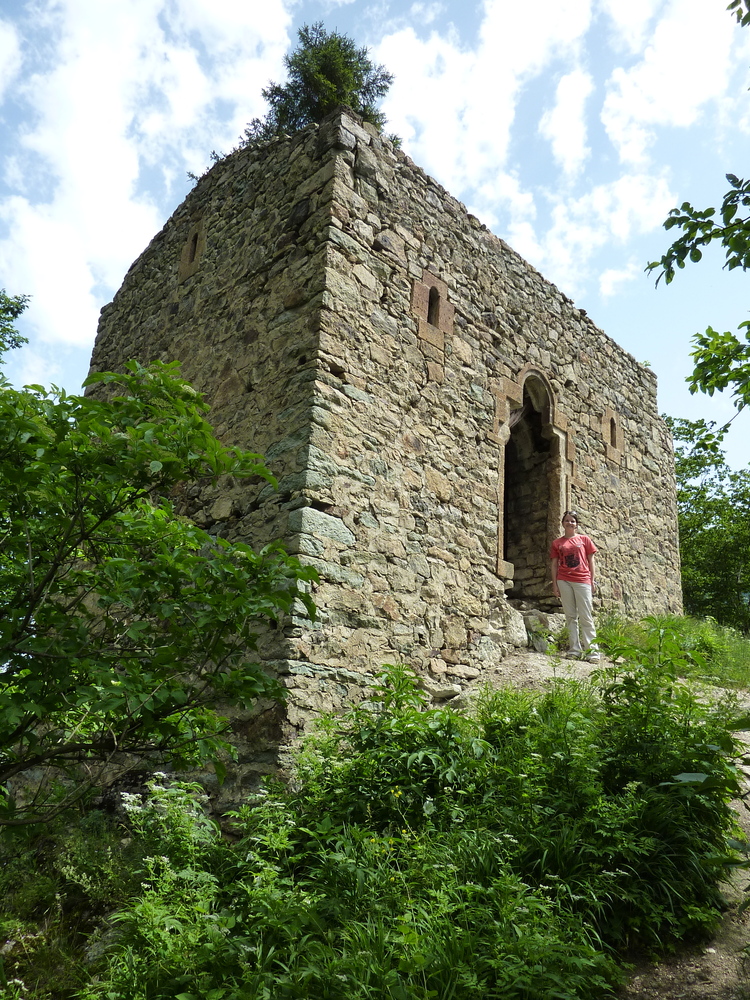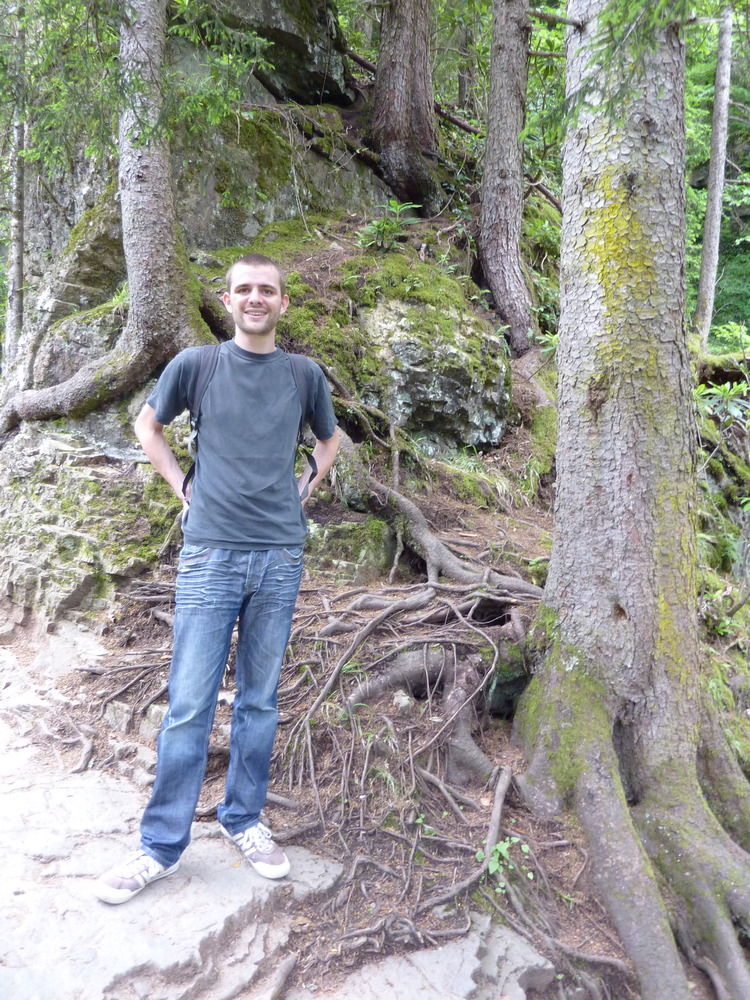 We came passed the ruined Ayavarvara Chapel (middle, above), which lizards were merrily scurring over, before following the paved path to Surmela (or Meryemana) itself, accompanied by traditional music from a busker and birdsong from a friendly robin. The monastery is currently undergoing renovation, but this in no way detracts from beauty and majesty of the place that has been resting in the cliff since Byzantine times. It is a wonderful sight, and its main chapel is truly breathtaking; filled with vibrant frescoes that tell Biblical stories from the careful hand of some long-forgotten artist. Incredible. If you have chance, you really must go.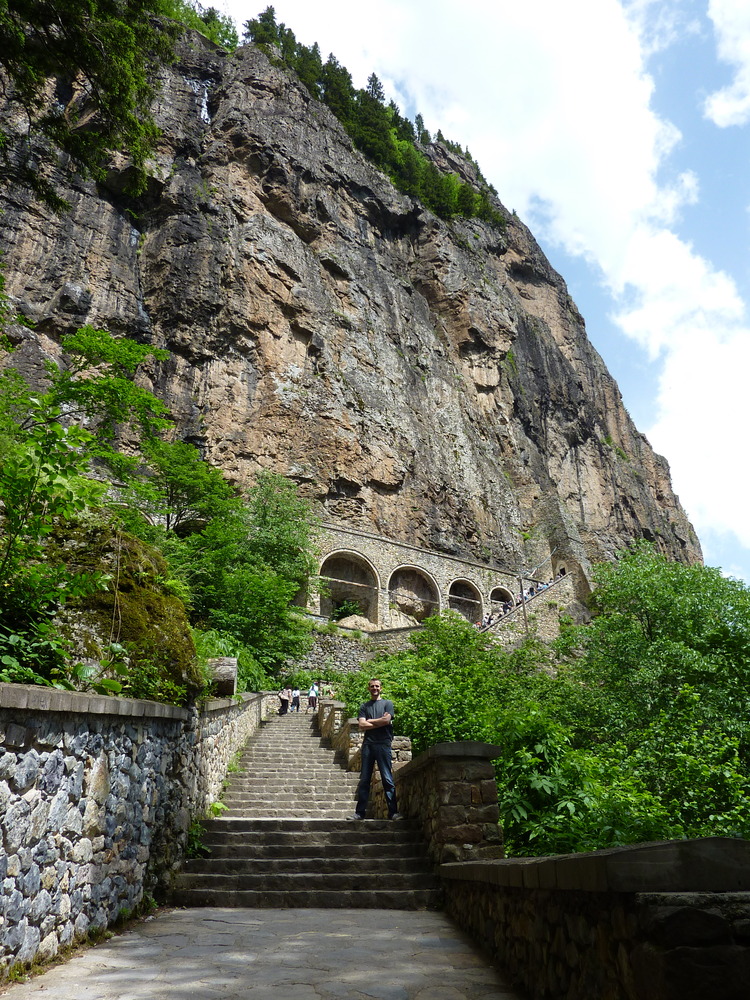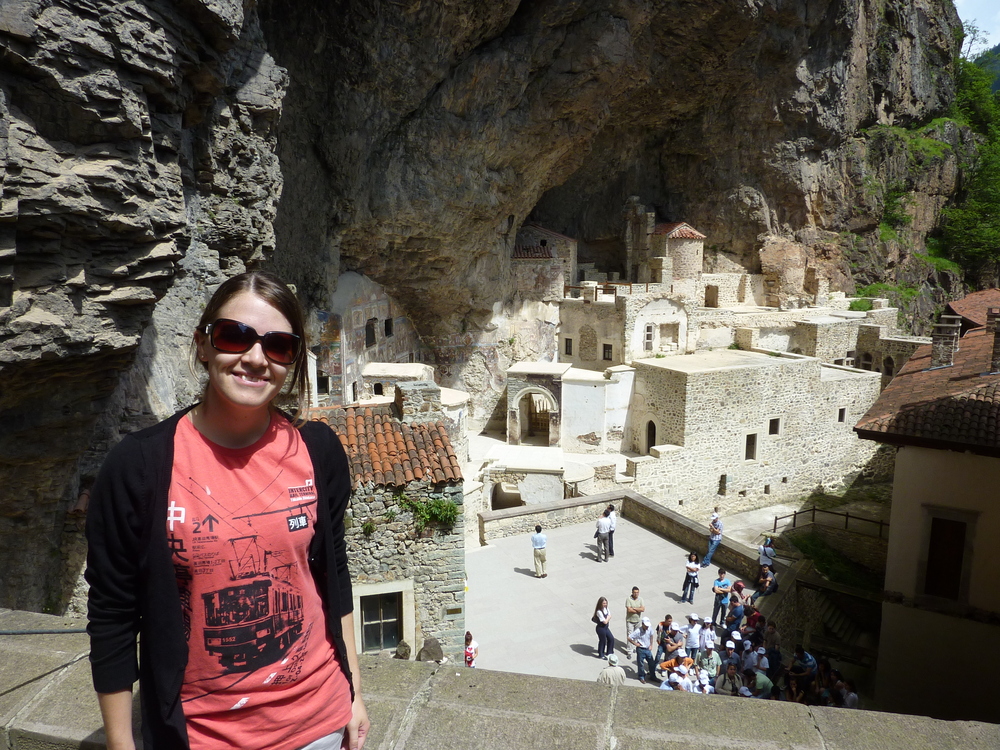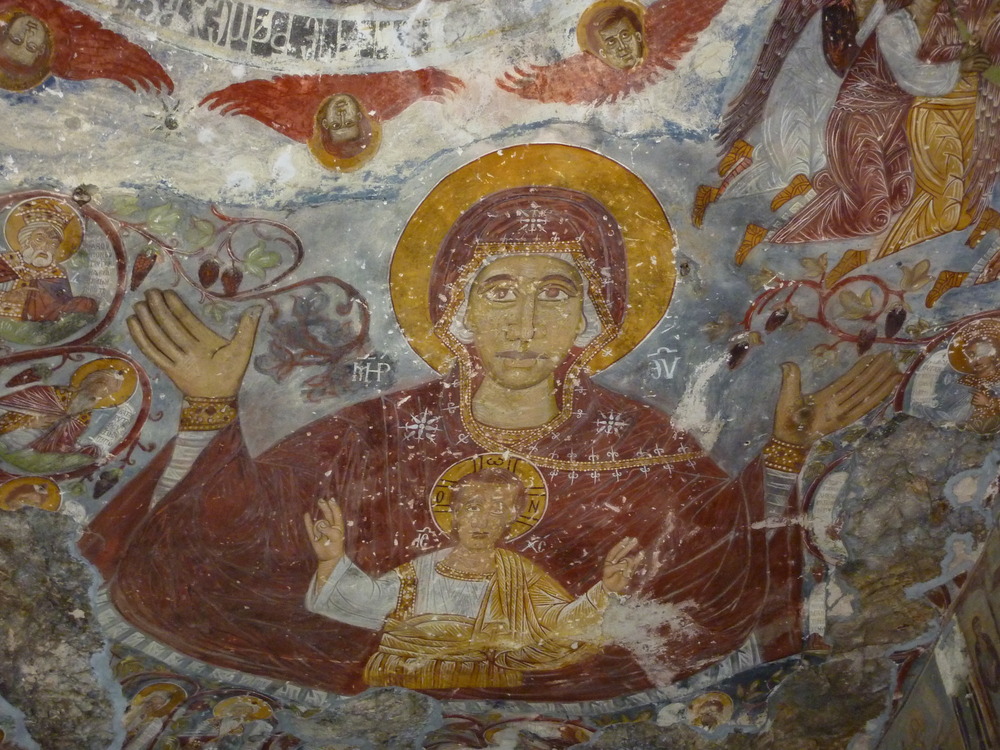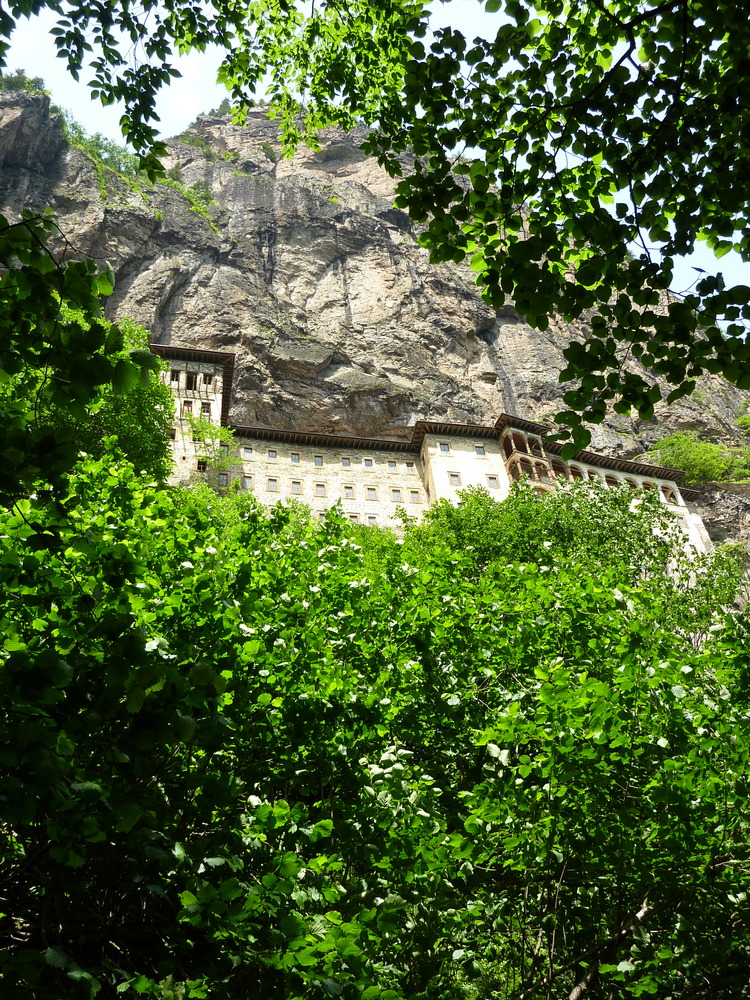 We came down via the more conventional pedestrian route (which admittedly we hadn't seen before) which was again lovely, although more busy and not so adventurous! A quick snack at the bottom of the hill and we were again off, although looming black clouds scratching their bellies on the mountains around us dissuaded us from continuing our quest for some of the forgotten monasteries and churches that hide in the mountains around. We didn't trust the roads or our car – especially not together – in the rain.. Another time.
The Joys of the Countryside
The journey back to Trabzon brought us thorough Maçka on market day where we were shouted at by an old woman presumably desperate to get her greens before the rains came. The journey also inspired Ruth to wax lyrical about the landscape; the mountains, the trees, the surging rivers from melting snows, the clouds drifting across the mountaintops… To which Mark replied: "Yeah, I bet they get fed up of those rain clouds, like in Wales…" I don't think he quite sensed the magic… 😉 Haha.
Back in Trabzon we stopped off at a lokanta (buffet style restaurant) for ezogelin (red lentil, bulgur and mint) and lahana (cabbage) soup. Cabbage is a commonly used ingredient in this region, apparently, and coming from a tradition where cabbage is generally only boiled, the varied recipes here were intriguing and surprisingly delicious.
Off to try to buy walking boots again, Ruth had lost hope, but Mark found a nearby shop that actually had a whole range, and after good, strong çay and a fun conversation with the staff we managed to haggle a good price for good boots (also because the manager's three year old son was called Mert, Mark's Turkish name!). Then we trekked across town to the Trabzon Museum. This is a great place, not least because it is a preserved Italianate villa that is fine in itself.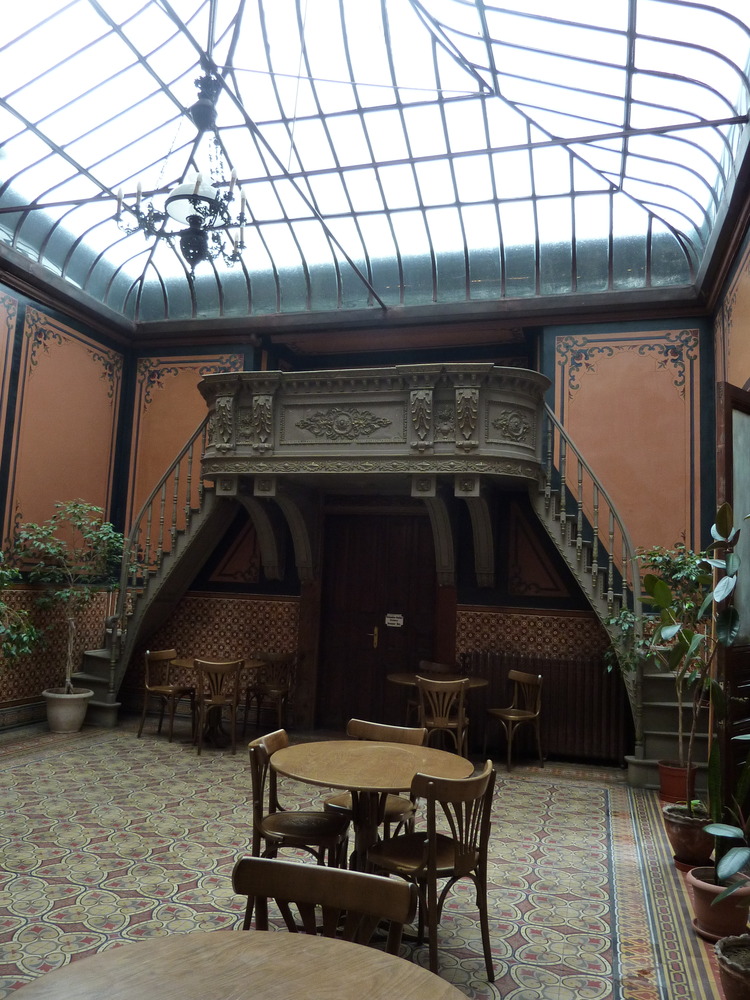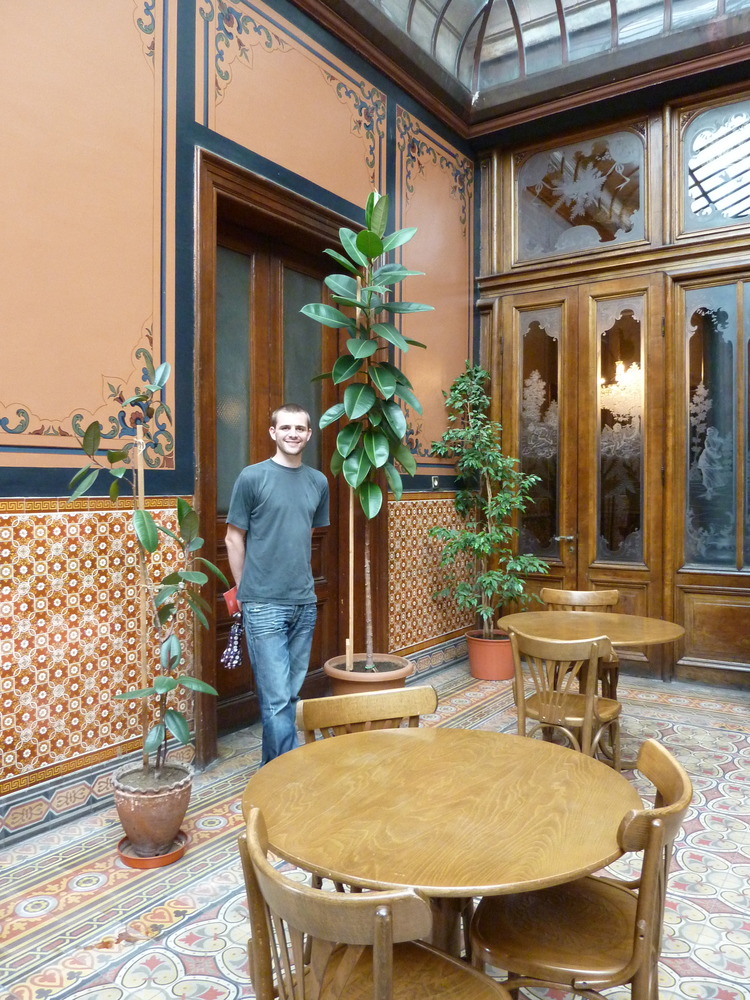 Ataturk stayed there for 2 nights, and some of Cevdet Sunay's (he was the Republic's 5th President) belongings are exhibited. Of note are the silver and gold thread belts that show incredible craftsmanship.
Archaeological Intrigue
In the basement there were some remarkable archaeological finds. Mark had read about a bronze statue of Hermes that was reputedly 'flattened'. After presuming 'flattened bronze' to be a special art medium, upon seeing the statue, we were surprised to see that, no, it actually just looked as though an elephant had sat on it, by accident, during excavation… must have been due to the pressure of many years in the ground!
There were also some interesting storage jars, helpfully labelled in English as 'unguentarium'… (an archaeological term for small oil, liquid and powder storage jars, apparently). As rain had begun again, we went to a local cafe for elmalı kek (apple cake) and hot chocolate while we planned some more of our route before retreating to the hotel to watch the nail-biting England Slovenia game. Out for food to a nearby lokanta (heavy rain stopped us going further): Mark had mousakka, rice and beans, Ruth had stuffed tomatoes. Ruth asked for a peach juice (usually everywhere in cans) and got a glass of tinned peaches in syrup to drink..! Intriguing…
Back to hotel – started to watch 'The Good Guy' before losing interest and going to sleep instead.